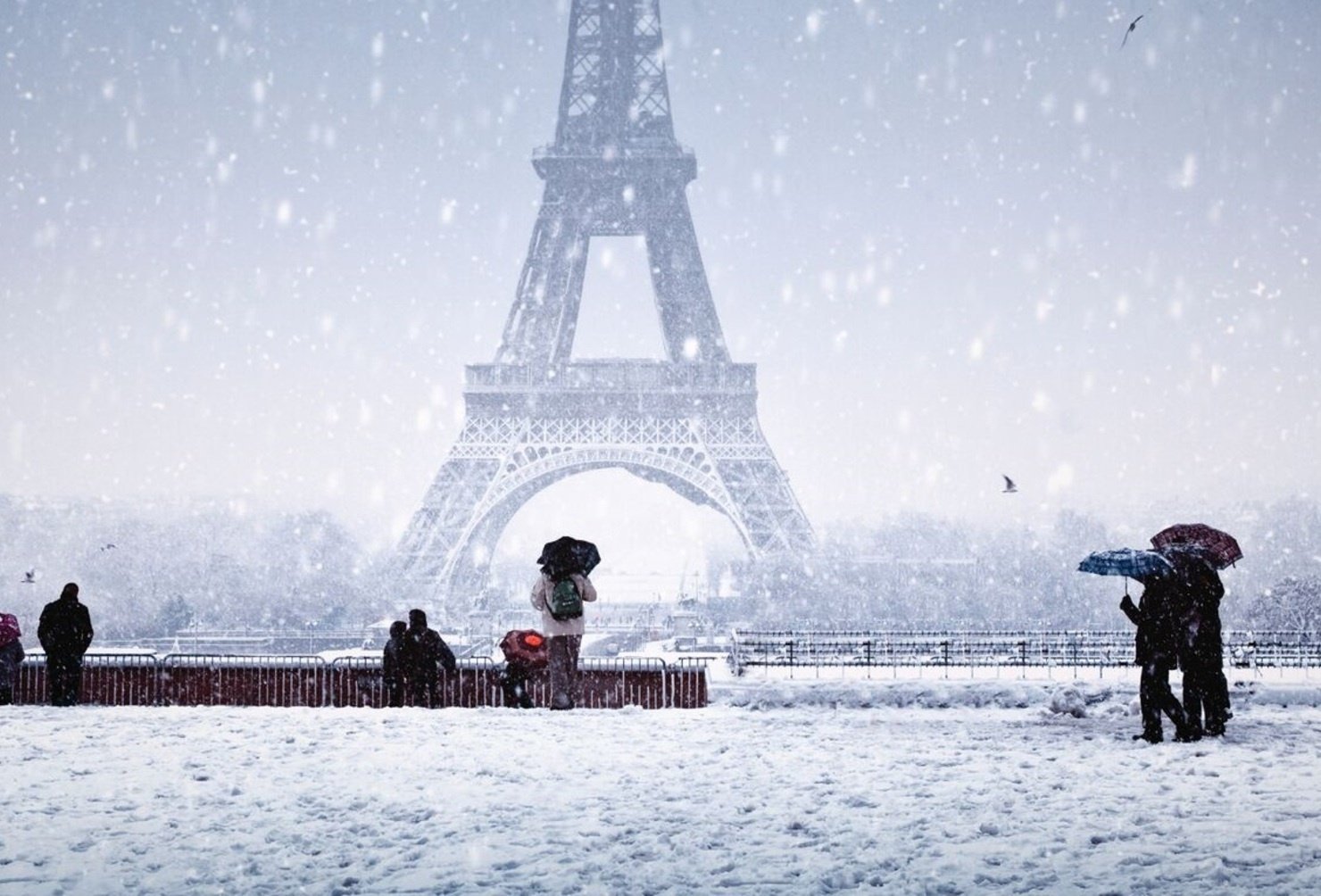 What to Pack When Traveling to Europe in Winter
Last year, over one million Indians applied for tourist visas to visit Europe. With no dearth of fascinating cities to visit – from Annecy to Amsterdam, Budapest to Barcelona, London to Lisbon, Mykonos to Moscow, Paris to Prague and Vienna to Verona – there is so much on offer that one is spoilt for choice.
Many Indian travelers head to the 'old continent' hoping to experience a white Christmas or the stunning snowy panorama of a northern winter – snow-capped trees, castles in the snow, Christmas markets – winter in Europe is a celebration. But the winters are very unpredictable, and the weather conditions can change quite swiftly as you move across the borders of Europe.
While you may remember to carry things like your smartphone, an international sim card and your passport, here are a fewuseful tips on what to pack when traveling to Europe in winter.
I know I Packed It!
Packing for a chilly winter destination can be tricky since the first thing that comes to mind when planning a trip to Europe are the clothes.Who doesn't want to dress fashionably while holidaying in Europe? But remember that the winters in Europe can be very unforgiving.So, staying warm and snug should be your priority even if that means sacrificing a bit.
One of the most essentials things to pack is thermal inners, especially if it's a spandex-polyester blend that stretches nicely so that it is comfortable to wear all day long. Other essentials include – a fleece neck warmer for that ski trip, a soft wool scarf for the winter city breaks, a nice wool hat, a pair of gloves, a long down-filled coat that will keep you warm, a comfortable pair of waterproof winter boots for those long city walks, snow boots that won't need a lot of tying and untying, and UV protecting sunglasses. Compression packing cubes can make packing and unpacking easy and allow you to pack more clothing into less space.
The secret to dressing for winter is layering up. Layers of clothing will keep you warmer than wearing just a jacket. If you have the funds, consider buying some warm clothing in Europe. This would be more appropriate for the weather and you'll stand out less like a tourist. If you have an affordable international sim card, consider calling people back home for their shopping list too!
Backpacks are the New Black
Winter is a great time to explore Europe's sprawling cities and quaint villages and backpacking through the continent is a must-do on everyone's bucket list – a trek in the mountains of France, sample the wonderful cuisine Italy's many different regions, sip hot chocolate in Switzerland or experience the Northern Lights in Scandinavia. In a tradition that goes back to the 1400s countless street markets spring up all over the continent and the best way to enjoy them is by traveling on foot.
Choosing a small travel backpack that's lightweight but large enough to hold a day's worth of essentials allows you to leave your luggage at the hotel and is perfect for those day-long excursions and sightseeing adventures. With so many destinations to cover in Europe, it's also cheaper to buy flight tickets that only include cabin luggage. If you like working on-the-go and prefer to carry your laptop with you, then you should get a backpack with a robust computer sleeve built into the bag, with extra padding on the back and shoulder straps to carry it comfortably at length. You should add a reliable power bank to your packing list for Europe, particularly one that operates in extreme low temperatures to keep your mobile phone charged and connected. An international sim card keeps you in touch with your loved ones back home or for coordinating with colleagues while you're on the go.
TravelTech
Having an internet data plan with your international sim card gives you the freedom to use a number of very useful travel apps – maps for directions if you get lost, translations for communicating in local languages, booking transportation, converting currency using the latest rates or finding a place to stay in every city you visit. Bringing along an E-reader lets you load several books onto the device instead of carrying paper books to read and will not only save you a lot of space but also lighten your load considerably.
These Boots are Meant for Walking!
Walkingon Europe's cobblestone streets is not quite that easy and depending on the city the streets can either be hilly, uneven or slippery when wet. Footwear that is durable, waterproof and comfortable is one of the most essential items to pack when backpacking through Europe. Other must-haves include – a rain jacket, flip-flops, universal plug adaptor, and a first-aid kit.