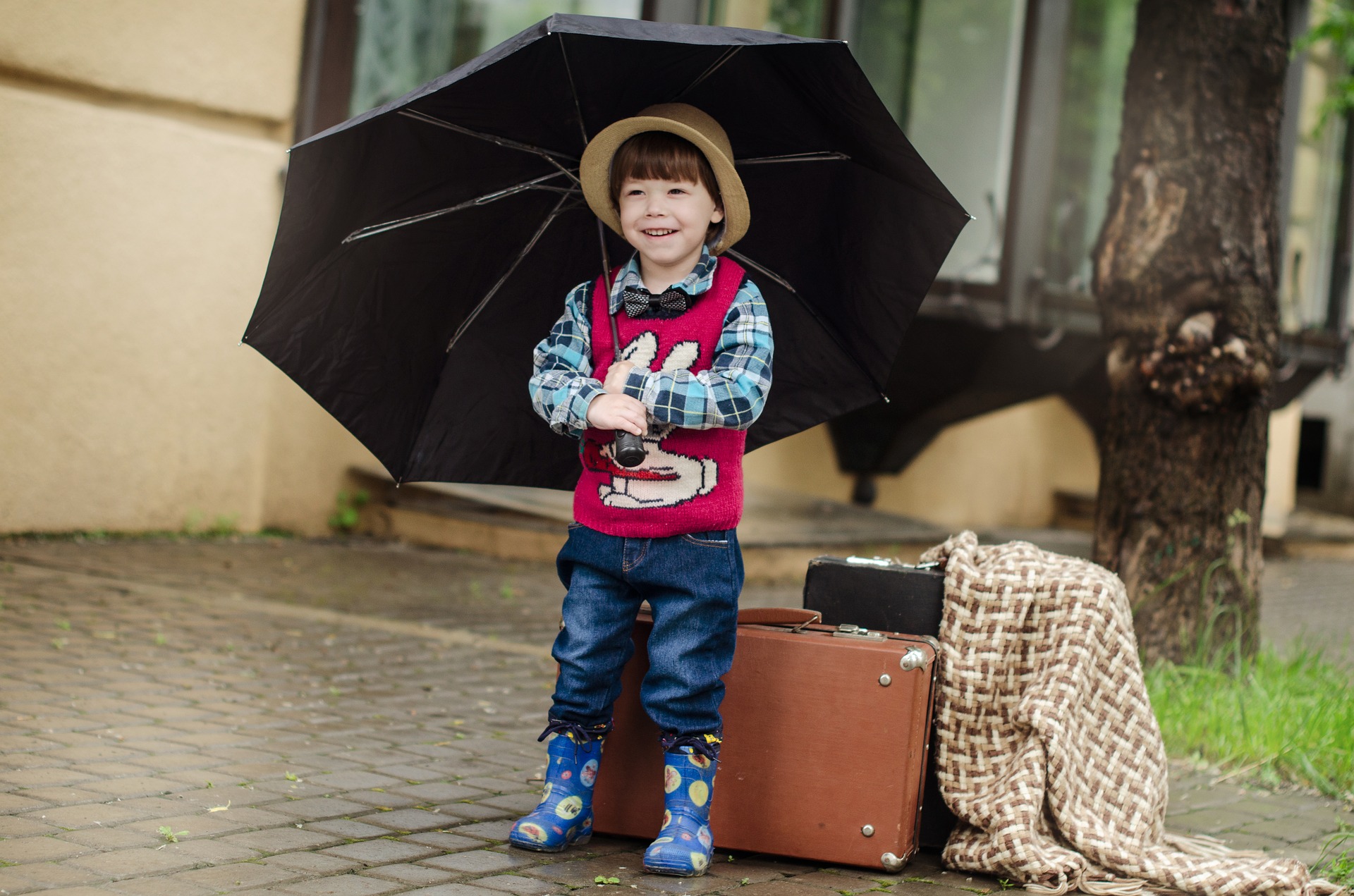 Self Reliance: How to Teach Your Kids to Pack Their Own Bag for Vacation
Back in the day when kids would be given the liberty to pick what bag to get for the new school year, they all would pick one type—the cute ones with wheels. As long as it's with wheels, the kids would always be excited to flaunt it at school.
When it comes to traveling, you can also encourage your kids to pack their own stuff by giving them something to look forward to, like letting them use the best carry-on that comes with wheels.
But that's only one factor. There are a lot of ways on how to teach your kids to do their own packing and we've rounded up a handful of tips for you.
1. Select the appropriate travel luggage for them
Much like when choosing bags for school, picking the right luggage for your kid is also as important.
You have to make sure that it is the right size for them, and for you as well. You don't want them bringing their entire toy collection, do you?
This way, they'll know which teddy bear or robot to bring that they feel would fit in their cute carry-on luggage.
While they have the freedom to pick what to put in their suitcases, you still have to put on your mom hat and decide whether what they want to bring is important or not. After all, it would mostly be you or your partner who will carry the luggage around once their crankiness kicks in.
2. Make a packing list
This is probably one of the most important items on this list. When you provide a packing list and show it to your kids, they would understand that these are the important things they need to bring during the entire trip.
To make it more effective, remind them that anything they bring beyond the list will send them to the airport counter and they have to pay a corresponding fee for excess baggage. Nothing threatening, just stating facts, right moms?
You can make a template of the list according to your preference: how many clothes to bring, what toiletries to pack, and which toys they can bring as long as they fit inside their carry-on luggage.
Once you have a templated list, it'll be easier for you to edit the items depending on the trip you will take with the family.
3. Give them the right items to pack
Go back to your list and identify what items you can give to your kid to help them pack their stuff efficiently.
There are several helpful items that you can use for your own packing, like colored packing cubes where you can put clothes and other toiletries.
You can ask your kids to arrange the clothes inside the cubes according to category like shirts, pants, sleepwear, etc. You can even tell them to pair their clothes already—what set they'll wear on Day 1 and so on and so forth. That way, it would be easier for you and for them to look for items inside their luggage.
Provide them with travel-sized kits as well for their toiletries and stuff them inside a safe bag. Make sure it's sealed enough to avoid leakage. You'll never know when your kid decides to play with their carry-on luggage while the items inside the suitcase end up in a topsy turvy manner.
4. Encourage them to be selective and think light
It all comes boiling down to discerning what's important to bring and what isn't. Since your kids would most likely be begging you to let them bring their favorite toys, your role is to make them understand that in traveling, you only have to bring the essentials.
One trick would be to lay out all their stuff on the floor including clothes, toiletries, and toys, and then make them go over it one by one while identifying which goes inside their luggage or which ones will be left behind.
Pretty sure they'll get the hang of it once they realize that packing light is a plus when traveling, especially when they have to pull their luggage on their own along the streets of a foreign city for hours.
5. Make them roll their stuff
Gone are the days of folding your clothes and stuffing it inside your already full luggage. Let your kids roll their clothes and it will look like playtime and not packing at all.
It will look as if they're trying to complete a puzzle while they are identifying which item belongs to the leftmost part of the suitcase and which goes the other side.
And because rolling the items is space-efficient, they might even be able to bring one more item from those in the "should-be-left-behind" pile.
6. Limit entertainment devices and toys
The main purpose of traveling with your kids is to spend more time with them and make lots of memory outside of your home. You didn't carefully plan out fun outdoor activities with them and end up competing with their gadgets or toys.
During the packing process, limit their choice of entertainment items that will surely distract them the entire trip.
You can suggest a couple of toys that aren't heavy or big as a deck of cards or a plushie. You'll never know, they might even forget that they have it the entire time if you focus on making sure that they enjoy the tour and activities you have prepared for them.
7. Congratulate your kids
Make them feel like they did it all themselves. Recognizing their effort into putting together their own carry-on luggage will give them a sense of accomplishment.
And the next time you go out for a trip, they will definitely look forward to packing their own stuff again—and that means less worry for you and more time for your own packing.