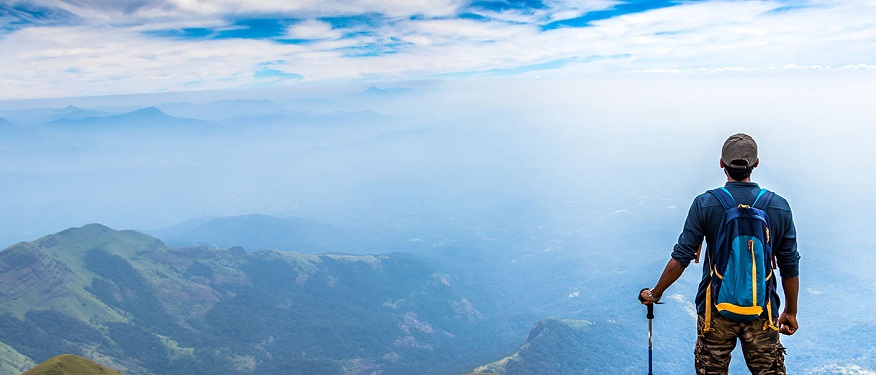 Religious Monuments Along the Trek
Trekking does not only include walking through the toughest and most adventurous trails; it also includes walking through some of the most well-considered and respected spots. It is quite obvious that not every trek is going to take you to many places besides just the trail itself, but there are plenty of places that are going to guide you through some of the most beautiful monuments while you are also trekking. The best of both worlds it is! 
If you want to know about religious monuments that you can discover and visit while on a trek, make sure to read till the end of this article!
Mount Kailash
Mount Kailash is one of the most religious places in the world for Hindus. This place is located at the abode of Lord Shiva who is regarded as the protector and the destroyer in Hinduism. Assumptions of his presence in Mount Kailash have been a reason why there are strict rules to go beyond a certain height in Mount Kailash. The temple in the mountain has to be one of the most religious monuments that you will come through during your time on the trek. 
Likewise, if you are a trekker, you will not be disappointed when you are in Mount Kailash because the walk up to the monument makes for a great trekking experience. While many people tend to get porters and even mules to carry their loads and themselves, many others consider reaching the temple by walking. 
Adam's Peak
Adam's Peak in Sri Lanka is a religious peak that is also famous as Sri Pada. This refers to the foot placed on this peak by Lord Buddha. Since the mountain where Gautam Buddha set his feet once in its lifetime, people have always considered the place to be a religious site or a sacred mountain. People are allowed to make pilgrimages of just trekking through the mountain as it is both good for religious discovery as well as to go for a nice trek. 
The foot shape has other assumptions as well. Many people, especially Hindus in Sri Lanka, consider the foot shape in the mountain to be proof of Lord Shiva's footsteps on the mountain, while Muslims and Christians, on the other hand, believe that Adam and Eve may have been the ones responsible to have placed the foot mark on the peak. 
Camino de Santiago
For anyone finding a way to trek through one of the most religious sites in Spain, they should definitely go to Camino de Santiago. This place holds great importance for Spanish people, and every day, numerous devotees come here to offer their prayers to the site. Trekking or cycling to the Camino de Santiago is very common. And, since it is likely to get cold, one should really consider going here during summer or warmer seasons. 
Tengboche Monastery
Tengboche Monastery, located in Nepal's Khumbu region, is a monastery that holds one of the most religious significance among Buddhists and the Sherpa community living there. For several decades, there has always been a strong presence of a godly figure in the monastery, and it has overcome even the most destructive events with a few restorations here and there.
Trekkers during 12 Days Everest Base Camp Trek, not only enjoy their time in the monastery; they also trek through the Khumbu valley from Namche bazaar to reach the great holy monastery of Tengboche. This monastery is also the largest one in Khumbu.