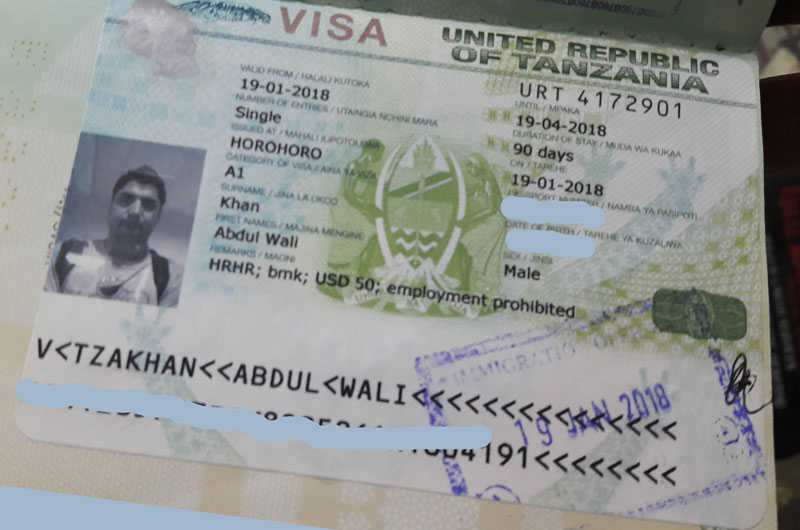 Explanation of Tanzania Visa Procedure
From wild life to its warm and humid beaches, Tanzania is an ideal tourist destination that is recognised as the leading nature destination in Africa.
For an ultimate Africa safari experience, Tanzania is consider to be always the unforgettable and arguably holiday. Vibrant memories of unbelievable wildlife, stunning landscapes and dramatic Indian Ocean coastlines and island of Zanzibar will linger long after you get home.
To be able to realise your bucket list, the applicant will require to apply for an e-visa Tanzania at least 15 days before your entry in Tanzania.
Tanzania and Zanzibar have the similar visa process. But it has a process of digital signature Technically you do not need a separate visa for Zanzibar if you already have one for Tanzania, you will only need to bring your passport along to be check on arrival. However, if you are arriving on Zanzibar without crossing into mainland Tanzania first, you will need to apply for a Tanzanian visa.
The Type of EVisa Tanzania we offer:
Single-Entry Visa Tanzania:
Issued for single entry to citizens who need a visa to enter Tanzania either for business, tourism or health reasons.
Requirements
Business Visits
Invitation Letters from company / Invitation letter for business visits
Copies of registration of the company
Family visits
Invitation Letters from family.
Identity card / Passport / Alien card / Entry permit of the host.
Tourists
Travel itinerary (Details about places to visit if going as tourist).
Hotel bookings.
Identity Documents
Clear Passport bio data page.
A clear photograph.
Once the applicant have fill the evisa Tanzania application and provide all the documents needed, the application will take two working days to process your application evisa Tanzania. However, it is recommend to apply at least 15 days before your departure date in order to avoid delays or failures if extra documents are needed.
When your Tanzania visa is ready the applicant will be contacted by email, therefore it is important provide a valid email address.
Please do not forget that this website is for applying for your Tanzania Evisa and to apply for your Kenya Evisa please visit www.electronicvisakenya.com