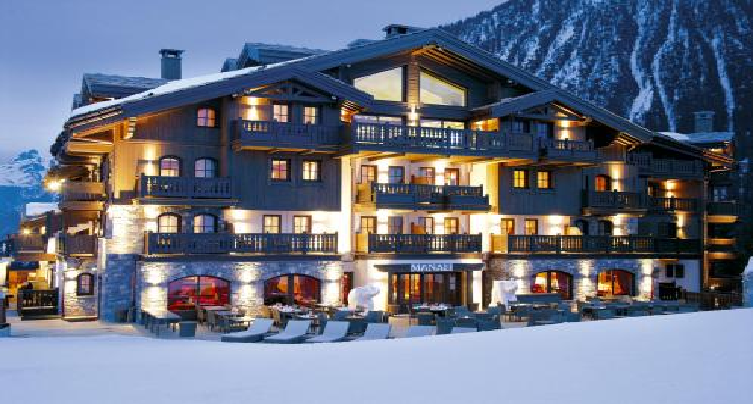 5-star hotels in ski resorts
In recent years, luxury hotels have developed into resorts. Located in premium resorts like Megève, Val d'Isère and Courchevel, they are also beginning to be found at intermediate stations such as Val Thorens, Les Arcs and La Clusaz. While most have a seasonal opening and only winter, some open in winter and summer, as is the case of La Bouite in Saint-Martin de Belleville.
Luxury resort hotels are mainly found in major ski resorts and ski areas. The ski areas of the 3 Valleys alone concentrate 26 5-star hotels out of the 47 5-star hotels in ski resorts, ie 55%. We even find 43% of luxury hotels and 100% of palaces in a single resort: Courchevel. Then follow Megève and Val d'Isère, then Val Thorens and Chamonix. The smallest resort to have a 5-star hotel is Manigod with the house of Marc Veyrat, whose restaurant is also Michelin-starred.
Courchevel: 20 5-star hotels in the resort, including 3 palaces
Initially devolved to social tourism, Courchevel soon turned to luxury. At the heart of the 3 Valleys, the largest connected ski area in the world, the resort has everything to please. The hotel development is quite intense. There are also art galleries and luxury shops. It is the most luxurious of French resorts.