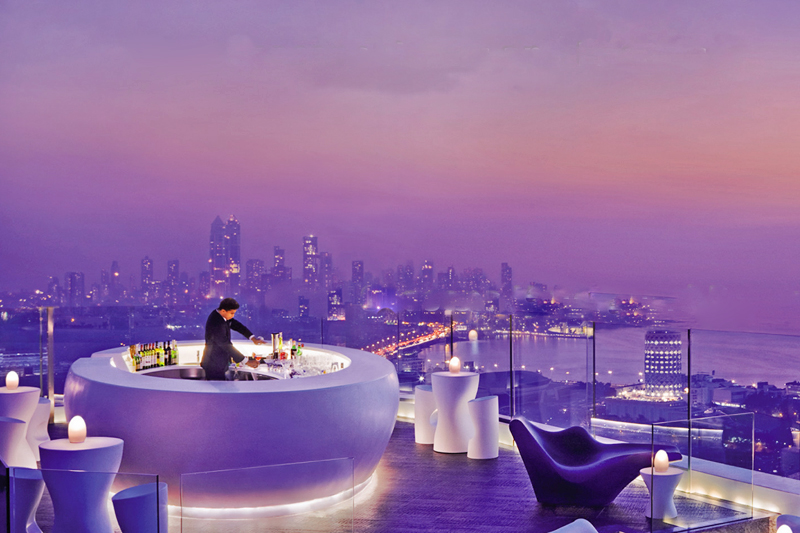 Four Seasons Hotel Mumbai Review
Mumbai, the City of Dreams, exhibits an orchestra of culture, heritage, language, cuisines and style. The city with its great business sectors turns out to be one of the well-known metropolitan in India. What attracts people the most about this place is its age-old Hindi film industry, also famous as Bollywood besides exquisite beaches.
Mumbai had always been on my bucket list, as the dazzling city has an exclusive charm of its own. On my Mumbai travel itinerary, street foods like vada pav, keema pav, misal pav and samosa with chola had their slots booked. Though I was quite sceptical about proceeding with online hotel bookings in advance but still went on to find out the available options. There I came across the Four Seasons Hotel Mumbai page on Intermiles and honestly had never felt so sure ever before. The exquisite 5-star property is located in Mumbai's commercial hub at DR. E. Moses Rd Worli closer to Marine Drive.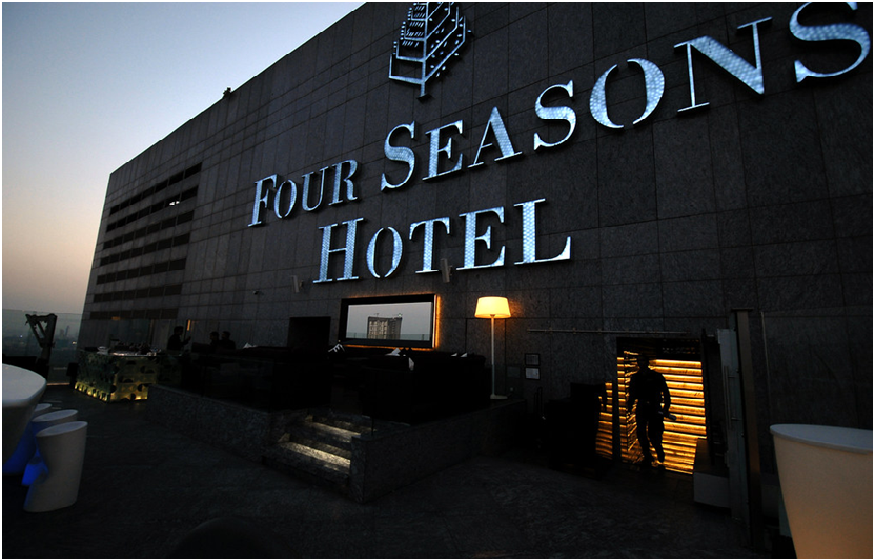 I had booked a Delux Sea View room, which assures a complete floor to ceiling view of the Arabian Sea from both the bedroom and the bathroom. You can also choose between other rooms like Executive Premier, Executive Suite and Presidential Suite. The spacious and elegant rooms are decorated with fine wood furnishings and mohair accessories, offering an elegant vibe.  Vintage Kahrs Flooring is also represented in the lobby, while the classical chandelier overhead treats it to a truly deserving shine. You will also get to avail of facilities like iPod docking station, minibar, walk-in closet and LCD TVs with satellite channels. The elegant private bathrooms in the rooms offer bathtub and shower facilities.
Let's get into further details about the Four Seasons Hotel Mumbai
Cuisines and dining
During the entire stay in this luxury property, you can satisfy your appetite by dining in some of the finest in-house restaurants that serve a wide range of cuisines both Indian and International. San Qi is one of the restaurants here that serves amazing Japanese preparations and Cafe Prato & Bar will let you enjoy delicious Indian, Italian and Chinese dishes every day. Thanks to my pro-research skills, I was able to find out about AER, which is also known as Mumbai's favourite rooftop bar, is located on the 34th level of the hotel. The drinks served here are completely concept-driven backed by grooving music.
Amenities offered by Four Seasons
Well! By now we have completed the living and dining part in one stream, lets get into the in-house amenities offered by Four Seasons Hotel Mumbai. This 5-star property features a host of amenities that will make you feel completely rejuvenated. Book yourself an appointment at the well-equipped spa that boasts various kinds of body treatments, massages and facials at your convenience. The property will also help you experience an outdoor pool, 24-hour health centre and sauna. In addition, you can avail of other services like concierge services, free Wi-Fi and paid babysitting facilities.
Business Amenities
Four Seasons Hotel is a perfect place to plan a trip with family, friends as well as for corporate gatherings. Besides high-speed internet access throughout the property, Four Seasons Hotel also features a 24-hour business centre and conference space including audio-visual units. With airport transfers and valet parking, the hotel facilitates your corporate clients with a satisfactory visit to the city of dreams. 
Essentials that you must carry with 
So here we successfully conclude the entire tour of  Four Seasons Hotel Mumbai, read on to get into complete details about the essentials you must carry.
A government-issued photo identification card is a must.
Do not forget to carry your debit and credit cards along with some cash in case of emergency.
If you have any special requests, make sure to mention them at the time of check-in.
Depending on the hotel's policy extra-person charge may or may not be required.
Here's hoping that the above-mentioned details were helpful. I had a lot of expectations from  Four Seasons Hotel Mumbai and they got successfully accomplished as well. Get your bags packed today and yes, do not forget to get the bookings done via Intermiles to avail of some extra benefits.