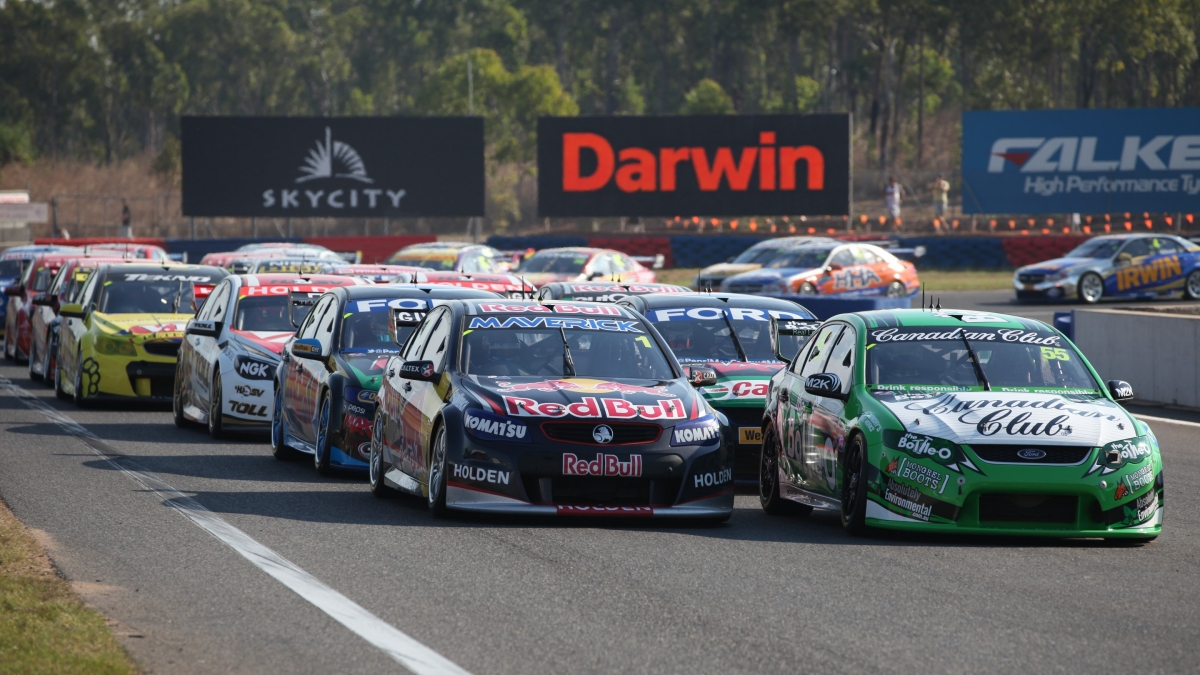 Adelaide to Darwin: Campervan Trip Highlights
Adelaide to Darwin: Campervan Trip Highlights
Oh, Australia, beautiful Australia—what could be better than traveling through one of the most gorgeous countries and getting to know it's most charming spots. When planning a trip in a campervan hire, you will want to map out your routes beforehand to ensure that you get to visit the best spots in the area.
A great route to take for newcomers to Australia is the Adelaide-Darwin stretch. It's beautiful, fun, and different than most of the places you may have traveled to. From an "underground world" to incredible rock formations, there is enough to keep you entertained on a road trip in this part of Australia.
To give you a glimpse of what's to come, following are the top highlights of a trip between Adelaide and Darwin:
Flinders Ranges: If you love nature and the great outdoors, you'll want to spend a good amount of time in Flinders Ranges. From the remarkable Lake Eyre to Wilpena Pound, there is enough for you to explore for days. It's a great place to take eye-catching pictures, so if you're a photographer or like to dabble in photography, Flinders Ranges is a great stop for you.

Whether you stop on by for a quick visit to see the world's most interesting amphitheatre and take a quick flight for breathtaking views or you choose to embark on a trek known as the Arkaba Walk, you can be sure that this is one of the best highlights of an Adelaide to Darwin road trip.
Coober Pedy: You'll want to wear fresh, airy clothes for this next stop. It gets as hot as can be, but it's a fun destination while you're in the area, anyway. With many of its buildings constructed underground, you may want to consider skipping a night in your campervan hire to instead enjoy a stay below ground to stay cool. From eating out at an underground restaurant to staying in an underground hotel, this will be a fun experience for you and your family, if traveling with kids.
Of course, there is more to explore than just the world below. Go visit the incredible Painted Desert where you can ride on 4WD and enjoy the amazing colors. Just make sure to bring water and plenty of sunblock.
Uluru: If you have studied up on Australia landscape and must-see natural locations, Uluru is definitely a name that you have heard. It's an impressive rock that stands in the national park known as the Uluru Kata Tjuta National Park. While the rock should definitely be your priority in the park, make sure to explore the surrounding areas, as well as the Kata Tjuta.
Cutta Cutta Caves: On your trip, you will want to visit the Cutta Cutta Caves Nature Park with it's fascinating limestone formations and wildlife that will pop out every now and then to say hi. If you love bats, you'll love this experience as the Cutta Cutta Caves are home to some unique bat species. Be forewarned that you will need a guide to enter and will need to make sure that you make sure that they are open for when you want to go, as they may be closed every now and then.
Litchfield National Park: From waterfalls to rainforests, Litchfield National Park is a unique Australian destination that won't disappoint. For those who love time in the great outdoors, this is the spot for you. You can go swimming in the gorgeous Buley Rockholes, visit the Florence Falls for waterfall views, or plunge into the depths of the deep pool at Wangi Falls.

If you still want to explore the area, visit the Lost City or the fascinating magnetic Termite Mounds. The Lost City is a lot of fun and will be a rewarding experience for adults and kids alike. Whether you walk in or use a 4WD drive to explore the area, it's a great place to check out while you're in the park.
As you travel to Darwin from Adelaide, you will find that there are fascinating places along the way. From gorgeous fresh spots such as Litchfield National Park to desert-like areas like Coober Pedy, a road trip throughout this part of Australia provides visitors with plenty of unique attractions.
The above highlights are only some of the most popular stops along this route. There are many other places that may suit your fancy. If you have the time, plan to visit as many places as possible. If not, make sure that the above locations are high on your list of places to see.
As you prepare for your trip in a campervan hire, make sure to check that your engine is in great shape and get it ready for a fun yet long road trip. Be aware that this area of Australia can get very hot in the summer, so make sure that you go fully prepared.