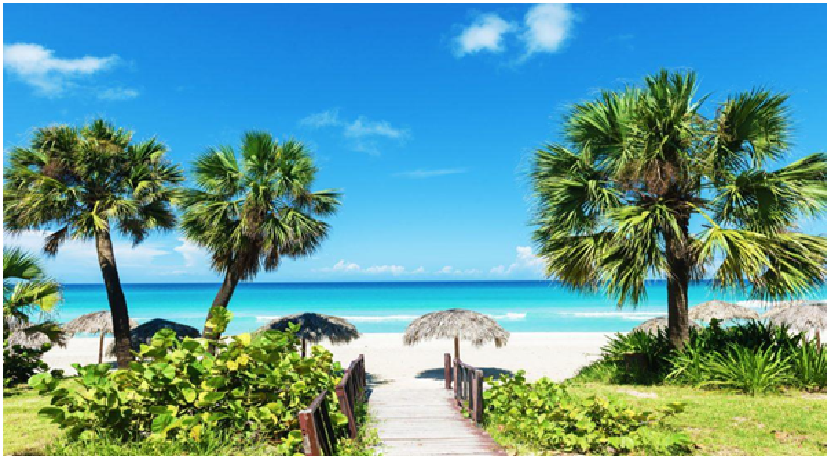 5 Must-See Attractions on Barbados
Barbados is a magical island. It has everything you need for an amazing vacation, from idyllic pink sandy beaches and fine dining opportunities to luxurious Barbados villas and fascinating local history. In this article, we are going to explore some of the best attractions, so you can plan a fun itinerary for your next vacation.
Hunte's Gardens in Saint Joseph
Anthony Hunte's gardens are a wonderfully eccentric place. The gardens are on the old Castle Grant plantation and are full of exotic plants and historical artifacts. Wander through the gardens listening to classical music, admiring the stone statues, flowers, and huge trees. There are small secret gardens to discover, hidden in discreet corners. You can buy Mr. Hunte's legendary rum punch or homemade lemonade and listen to his tall-tales of life on the island. It's a beautiful, unique place and well worth a visit when you visit Barbados.
Andromeda Botanical Gardens
Keen horticulturists will love the Andromeda Botanical Gardens. The garden's creator, Iris Bannochie, has won numerous awards in the world of horticulture, including gold medals at the Chelsea Flower Show in London. These historic gardens are full of beautiful plants, flowers, and trees. Wander around at your leisure and find a peaceful spot for a picnic. It's a lovely way to spend a few hours.
Foursquare Distillery
The Foursquare rum distillery is the oldest rum distillery on Barbados. It's a great trip for anyone interested in how rum is made. You can take a self-guided tour of the distillery and end your visit with an optional rum tasting session at the bar. The distillery buildings are picturesque, and the local rum is delicious! You don't need to book a visit to the Foursquare Distillery, just turn up and enjoy!
Flower Forest
A visit to the Flower Forest in Saint Thomas will restore your spirit. Explore the gardens, inhale the scent of tropical flowers, find a peaceful bench overlooking the Atlantic Ocean, and enjoy the views. This is a very peaceful place on the island and one to check out if you need some downtime. On a hot day, there are plenty of shady spots where you can sit and contemplate life for a while. A walk through the gardens will give you a sense of what the island would be like if it was left to revert back to nature.
Harrison's Cave
Harrison's Cave is a huge, underground, limestone cave system. It was first discovered in the 1700s but only opened to the public in 1970. The caverns are vast, and the waterfalls and rock pools stunningly beautiful. Take a guided Tram Tour to learn more about the cave's history. Nature enthusiasts should take the Eco-Adventure Tour, which follows the scenic gully trail before heading underground. There are some great educational programs at the caves, including the Cave Bat Program and Technical Tour.
If it's a toss-up between your regular St. Barts villas and a vacation on Barbados, give Barbados a try – it has a lot to offer!