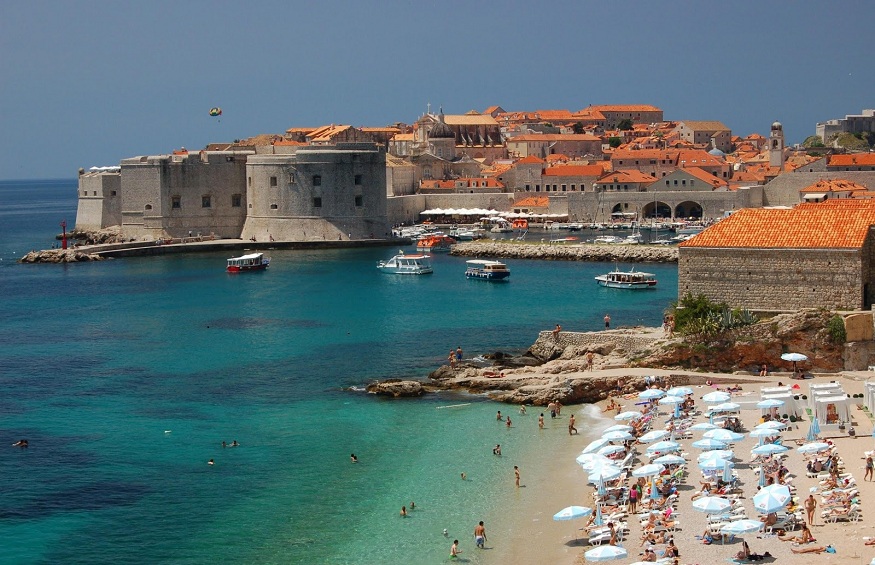 Our Magnificent Trip to Croatia
Between all the hectic work, visa applications and arranging the last things for the wedding, we luckily also managed to plan our vacation / honeymoon to Croatia. In this blog we show you our route for 2 weeks in Croatia. We will show you which places we will visit and what we want to do.
Honeymoon: itinerary 2 weeks Croatia
After our wedding we stay for a few more days to relax, get the last things (if necessary) and spend some time with family. Miguel & we don't often have that chance, so we want to take advantage of that. After a few days we take the train to Schiphol and from there we fly to Split. For a Travel to Croatia you can have all the options there.
Split – 4 nights
We will arrive in Split mid-afternoon where we will sleep 4 nights in an AirBNB. We don't know exactly what we're going to do yet, but we do have some ideas. In any case, we want to go to the Krka National Park, which is easily accessible from Split. You can take beautiful walks, the water is very clear and unlike the famous Plitvice Lakes you can swim there.Wethink it would be fun to do a food tour (I've already read about the combination of wine and cheese, nomnom), but we would also like to do parasailing. Last November we did that for the first time on Hainan and it was really cool!
Zadar – 4 nights
Maybe a little long for such a small town like Zadar, but we made a conscious choice. Simply because we mainly want to relax and not have too many travel days.Welook forward to the beautiful sunsets on the coast (Zadar is famous for it), grabbing terraces and maybe taking a day trip to one of the islands.
Plitvice Lakes – 1 night
From Zadar you can easily make a day trip to the Plitvice Lakes, but we would like to take a little more time for this beautiful park. The plan is to leave for Poljanak at the end of the morning, where we have booked a hotel. We want to go into the park in the afternoon to take a walk and maybe stay until the early evening. The next morning we want to get out early (the park opens at 7 a.m.) and try to stay ahead of the big crowd.At the end of the afternoon we take the bus to Barilovic.
Barilovic – 2 nights
A small place where we suddenly ended up. Miguel came across information about a piano festival and from there (don't ask how) we ended up with Barilovic. Barilovic is not far from Karlovac. In Karlovac 4 rivers meet and it is a beautiful place for kayaking, hiking and horse riding. The pictures of the ranch where we want to stay are beautiful; swimming with your horse, galloping through the woods and crossing small streams.
Zagreb – 4 nights
The last destination of our honeymoon is Zagreb. What are we going to do here? No idea yet,wandering through the old center, sitting on terraces and into a museum when the heat gets too much for us. If, as a reader, you also have a good tip for Zagreb, please let us know in a comment, as said before, we have no plans yet.